WHAT ARE THE BENEFITS
OF INDUSTRY 4.0?
VIA THE PRODUCTION MANAGEMENT SYSTEM ARE ALLOWED: 
Company profiling and production configuration
Article management and multi-level bill of materials
Definition of work phases and cycles
Document and drawing management
Progress and monitoring
Yields and balances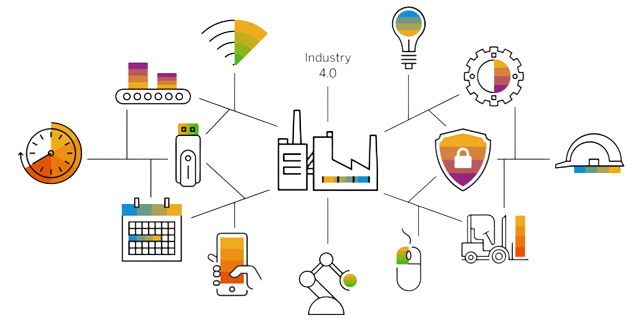 WHAT ARE THE REQUIREMENTS FOR 4.0?
PRESENCE OF PLC


The machine must be equipped with a numerical/digital control system. PLC, CNC, microprocessor or even more sophisticated systems.
INTERCONNECT


The machine must be able to interconnect with other systems through standard protocols. It must also be able to receive instructions from remote
HUMAN-MACHINE INTERFACE (HMI)


The human-machine interface (HMI) must be simple and intuitive to use, with particular attention to ensuring that it is suitable for the working environment in which the machine is to be installed.
REMOTE CONTROL

 

It provides remote control of the machine for online maintenance.